Wholesale helium. Made in America.
Tex-Air Gas is a bulk helium distribution business in Amarillo, Texas. A family-owned business since 1952, we're committed to delivering helium in bulk, developing partnerships in good faith, and supporting industries in our region and across the country.
Grade A Helium. High-octane operation.
When you need helium to propel your business—whether it's distributing welding supplies or manufacturing cutting-edge technologies—you call Tex-Air Gas. Our fleet of jumbo gaseous tube trailers are all configured the same, are rated at 3,165 PSI, and hold approximately 163,000 SCF.  Our Grade A helium is 99.999% pure. And, oh yeah, our supply is always on-site and ready to roll.
Strong Supply
We store our helium on-site, so we never run out and never leave you waiting.
Transparent Pricing
We're the kind of company that believes a man is only as good as his word.
Rapid Response
We understand that time is money. Let's get what you need, when you need it.
Fuel your innovations with helium from Tex-Air Gas.
At Tex-Air Gas, we're not just supporting efforts in manufacturing, medicine, and scientific research—we're helping industry professionals make breakthroughs, shatter barriers, and set new precedents in their fields. As a family-owned operation for for nearly 70 years, we take pride in providing solutions to those who have the will to change the world forever.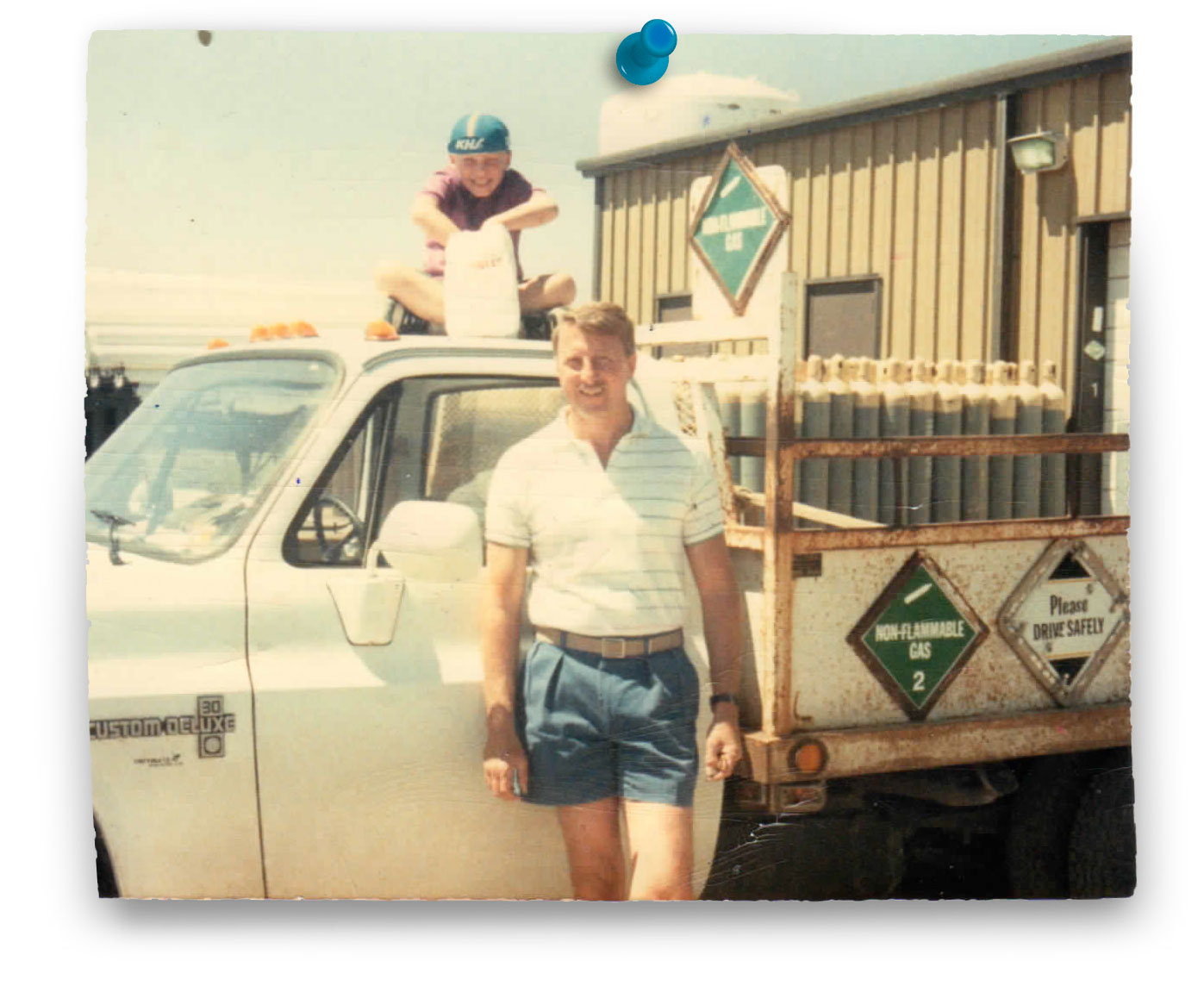 For us, helium is hereditary.
When Big Jim Prowell started a welding supply company way back in 1952, he never imagined his business would take off to record-breaking heights—literally. Today, Tex-Air Gas sources and distributes bulk helium to hard-working businesses in the continental United States. Family owned and operated for three generations, Tex-Air Gas represents a legacy of excellence, integrity, and a good old-fashioned American work ethic.
1952
Big Jim Prowell Sr. founds Tex-Air Gas Co., Inc. The business is incorporated as a welding supply company in Amarillo, Texas.
1971
Big Jim Jr. returns from serving as a Marine in the Vietnam War and starts working in the family business.
1976
Big Jim Jr. takes over as President & CEO of Tex-Air Gas. He quickly begins exploring creative ways to transform the business.
1986
Tex-Air Gas enhances its production capabilities, pumps up its operation, and enters the wholesale helium market.
2012
Austrian daredevil Felix Baumgartner teams up with Red Bull and Tex-Air Gas to fuel his world record-breaking freefall from the edge of space.
2020
American illusionist and endurance artist David Blaine partners with Tex-Air to dazzle the world by soaring across the Arizona desert with 52 helium filled balloons, reaching an altitude of 24,900 feet before skydiving back to the surface.
2021+
Joe Prowell is promoted to President of Tex-Air Gas. Tex-Air continues to develop and implement innovative technologies that will streamline the partnerships between wholesalers and customers.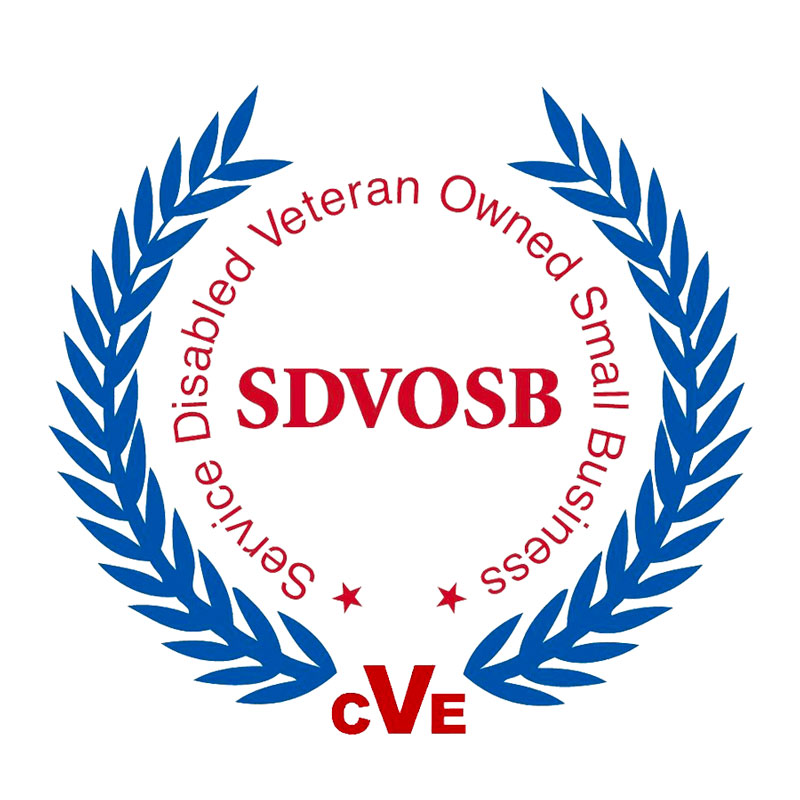 Third-generation.
Veteran-owned.
Family business.
Meet the guys
Our operation is small enough for quick turnaround times but big enough for largescale supplies. If you need helium, we're the guys who can get it to you.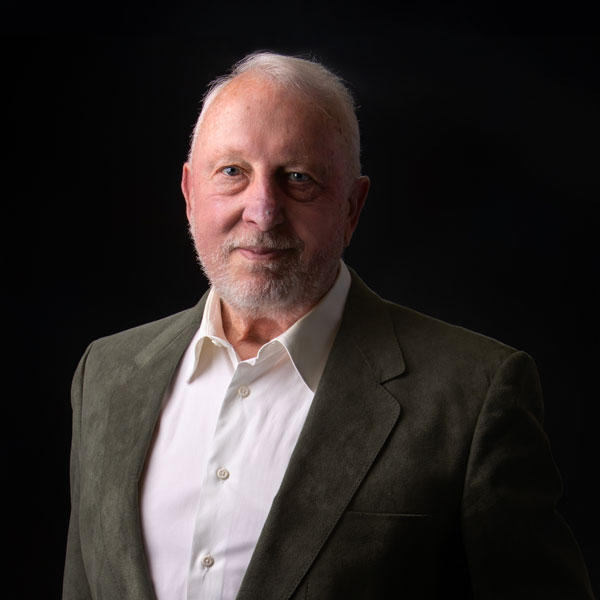 Jim Prowell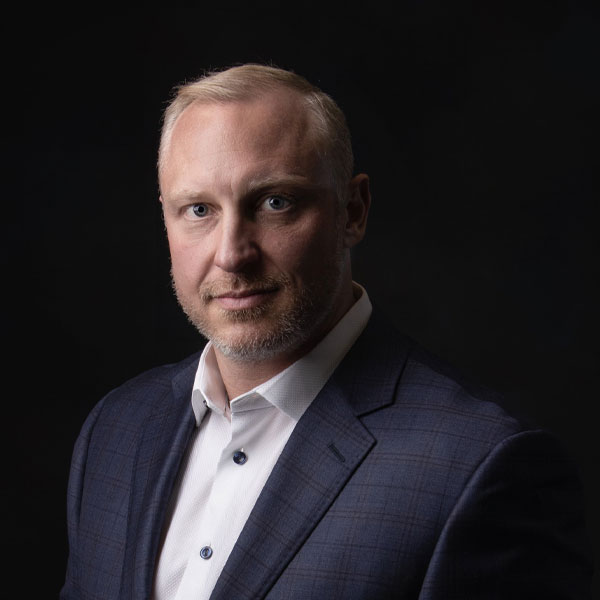 Joe Prowell
The future is with us.
In the coming months, we'll be adding a liquid trailer to our fleet of helium gas trailers. With a new opportunity to secure and source our own helium, we'll be able to streamline our production process. That means you'll get an even better supply quicker than ever before.
Contact us
joe.prowell@texaircorp.com
jim.prowell@texaircorp.com
No time to talk?
Leave us a message and we'll get back to you.